Future First offers our clients full service, IT consulting, infrastructure management, and custom application development.
Why Your Business Needs Information Technology Consulting Service
Technology is a major concern for any businesses. IT (information technology) issues can interfere with daily business operations. If you're tired of constantly having to navigate technology issues, we have a convenient solution available to you. You can outsource your IT management and infrastructure to a reputable company that specializes in IT consulting. Future First can provide your organization with individualized business technology assistance. If you would like to steer clear of downtime and lost productivity, our IT consulting service is a great resource for your company. Our goal is to help all of our clients manage their technology and infrastructure quickly and easily. We let your focus on business success, and keep technology woes out of your mind.
IT Strategies
Our technology specialists offer IT strategies that can make sure your business operations are smooth and worry free. We can troubleshoot your existing IT infrastructure in order to identify potential issues and weaknesses. We then use the information acquired to put together and orchestrate concise plans that cater exclusively to your business' needs and goals.
Technology Management
We help guarantee client security with our quality technology management assistance. We offer our clients customized answers that can help them thrive in the event of potential business obstacles.
IT Infrastructure Design
IT Infrastructure Design is a major part of our service. Our staff focuses on detailed planning that provides our clients with solid infrastructure. If you are running your own data center, use cloud services, or are just getting started deploying your Technology, we can guide you every step of the way.
Our Areas of Expertise
Our areas of expertise are numerous and diverse. Our clients benefit from:
Complete IT outsourcing
Network Design
Network Installation
Server Design
Server Deployment
Custom Application Development
Custom Website Development and Branding
Firewall, Server, Workstation, and Mobile Security
Cloud Infrastructure
Cloud Applications
IP Telephone System Design, Installation and Deployment
Custom Cloud Application Development and Deployment
Business Continuity and Disaster Recovery
Kiosk Development
Our individualized IT approach is tailored to any size organization. You can start small, with only a few services, and then transition to our complete IT outsourcing service. We can help you take advantage of technology, instead of struggling with it. We can help you use technology's strength to increase opportunities for business growth. You can rely on us for assistance with everything from remote monitoring and data protection to cloud backup and cloud computing infrastructure. And, if you combine our IT services with our corporate management services, you can rely on growing your business while we run everything in the background.
Remarkable Customer Service
Our consultants provide the best services available, bar none. Our team knows the ins and outs of system security, cloud solutions, disaster recovery and managed IT. We can help your company tackle all of your IT issues easily and smoothly. Even if you are dealing with a disaster, we can provide the guidance necessary to help you move past it. We can support your cloud, security, desktops, even integrated matters.
Disaster Recovery Assistance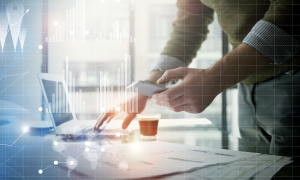 Future First is expert at assisting businesses of all sizes with getting through major disasters. If you have concerns that involve losing access to your business' premises, servers, workstations, and data, we can help. There are many threats to business information and security. Human mistakes, floods, fires, hacks, and even theft, can leave your company stranded. Our team can assist you with all these matters, and assist you in getting your infrastructure back up and running. But it does require advanced planning, and Future First can help design proper network architecture, infrastructure, replication, regular data backups, virtualization, and application restoration and data restoration locally or in the cloud. A comprehensive disaster recovery plan is a must for any business, and we can help you design and implement such a plan. If you're would like to keep your system downtime to a minimum, we can help.
If you are interested in our services, please contact us.
When you need quality IT services, Future First is here to help. We give all of our clients top notch IT consulting service that is thorough, attentive, accurate and trustworthy. If you appreciate business efficiency, you will appreciate what we do. Call us to get more information about our IT, and other services.